Folklore is Our Awareness: a Visit to the Lok Virsa Museum
Written by Manahil Bandukwala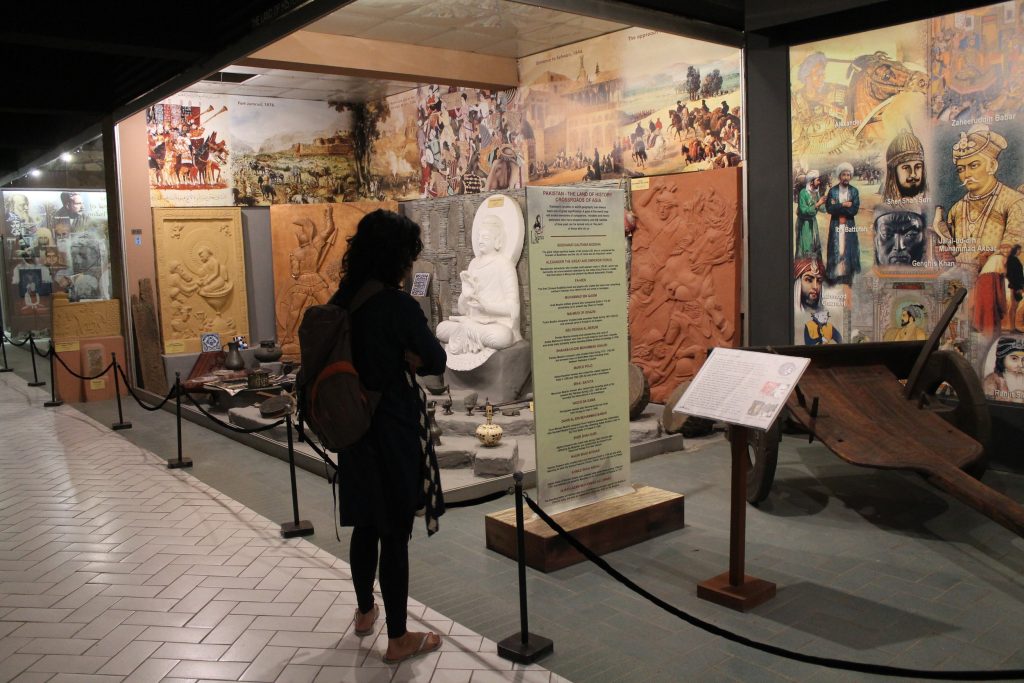 Pakistan has a variety of ethnic groups, such as Sindhis, Balochis, Punjabis, Pashtuns, and Saraikis, to name the big ones, as well as smaller ethnic groups such as Baroshi and Shinwari people groups. Urban centres like Karachi, Lahore, and Islamabad are melting pots of culture. The various ethnic backgrounds of migrants during Partition, primarily to Sindh, amalgamated loosely into the Muhajir people group.
Amongst this melange of identities, languages, and stories, where were we to begin our research? We knew we wanted to focus on the folklore of the people in and around Karachi, but as a city of 14.9 million people, a centre of post-partition migration, and ever increasing rural-urban migration even that scope was too broad. Our first stop was the Lok Virsa Heritage Museum in Islamabad. Written on its wall were the words "Lok virsa humari shanakht – Folklore is our awareness."
The museum is dedicated to showcasing the folklore, traditions, and cultural heritage of people across Pakistan. Visiting the museum gave us an understanding of what Pakistan considers to be its own folklore. The exhibits displayed folklore as stories, music, dance, and crafts that continue today.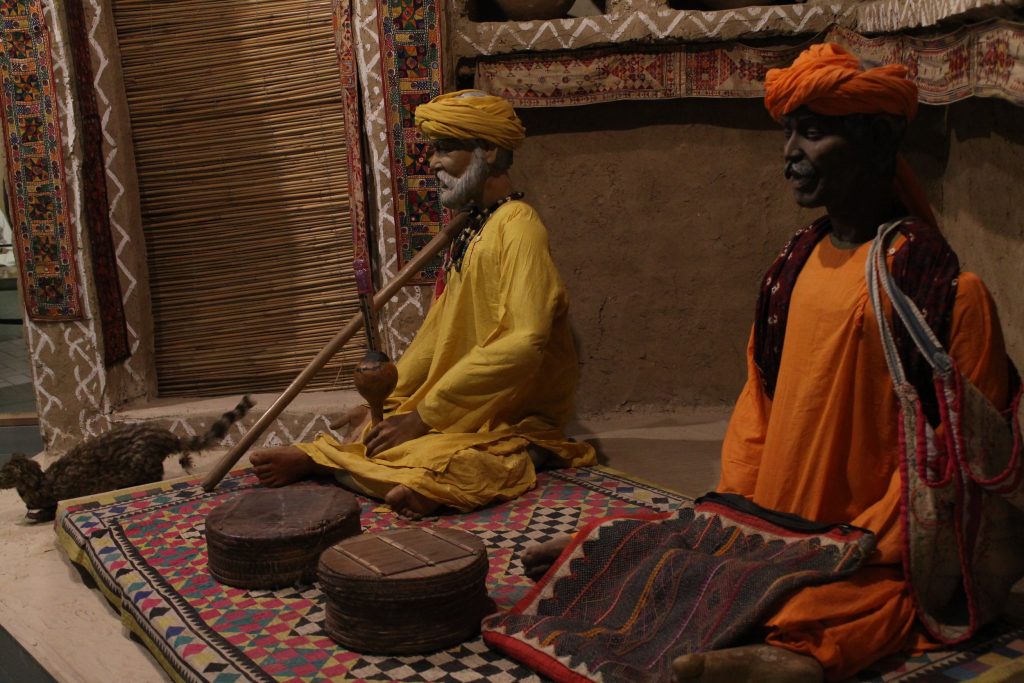 The exhibits were created in the form of dioramas, three-dimensional, life size models that brought the viewer close to a snapshot of the life of people in various rural and urban regions of Pakistan. They allowed us to observe details of dress, objects, jewellery, and physical space without intruding on the lives of real people. We saw a diorama of the jogis of Sindh, a wandering community of snake charmers who inhabit the eastern desert of Tharparker. We noted their bright orange pagris, the big golden earrings, and their wooden wind instrument, the been. Although the dioramas were beautifully detailed, the rooms were unfortunately quite dimly lit.
Another striking exhibit was of the Qahva Khanas, tea stops for traders as they journeyed through the silk road. A place where travellers stopped to relax and share stories. The museum described variations of the Qahva Khanas, such as the Qissa Khawani, the bazaar of storytellers. Or the Bala Khanas, which were tea stops for women. People came together and exchanged ideas between communities and cultures, passing on historical stories, superstitions, and traditions, such as the ones our project aims to gather. Interestingly, while travelling to interior Sindh, we recognised similar chai stops by the gas stations, where truck drivers could be seen chattering and smiling as they sipped hot tea under an even hotter sun.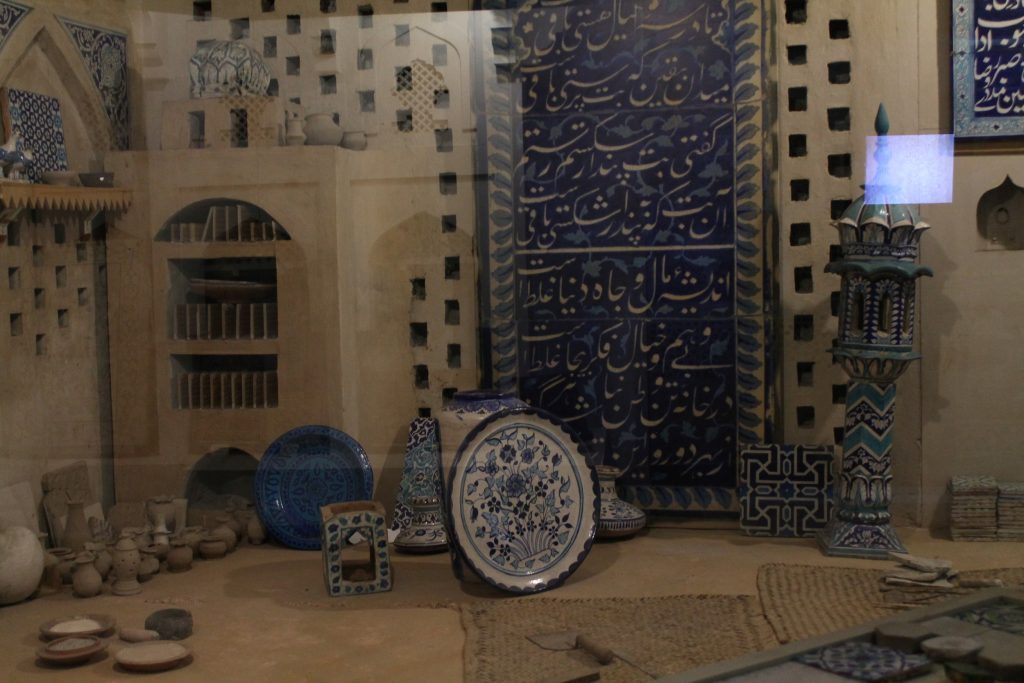 The presence of art objects, such as pottery and textile, in a museum on folklore was fascinating. These included Kashi pottery, Ajrak cloth, kolapuris, and khussas. Hala, famous for its Kashi ceramic and terracotta wares, is a city located in central Sindh, four hours away from Karachi. Painted in striking blue and white, the colours served as an antithesis to the dull desert sands, and were used to create decorative items including pots, vases, plates, cups and tiles. Ajrak is a textile art seen everywhere in Sindh: on tablecloths, scarves, and clothing. It is a form of block print recognisable by its colours (red, blue, black, and white) and by its floral motifs. Eighteen steps are involved in the making of ajrak, including printing, dying, and washing. Both Kashi pottery and Ajrak involve meticulous methods that are carried on through family trades.
Through our visit to Lok Virsa, we understood better the role that folklore plays in our lives. The more we interact with those who hold and carry these stories and traditions, the more we understand how folklore is deeply embedded in our way of life, and how it is carried forward.