Landscapes of Dance: an Interview with Suhaee Abro
Written by Manahil Bandukwala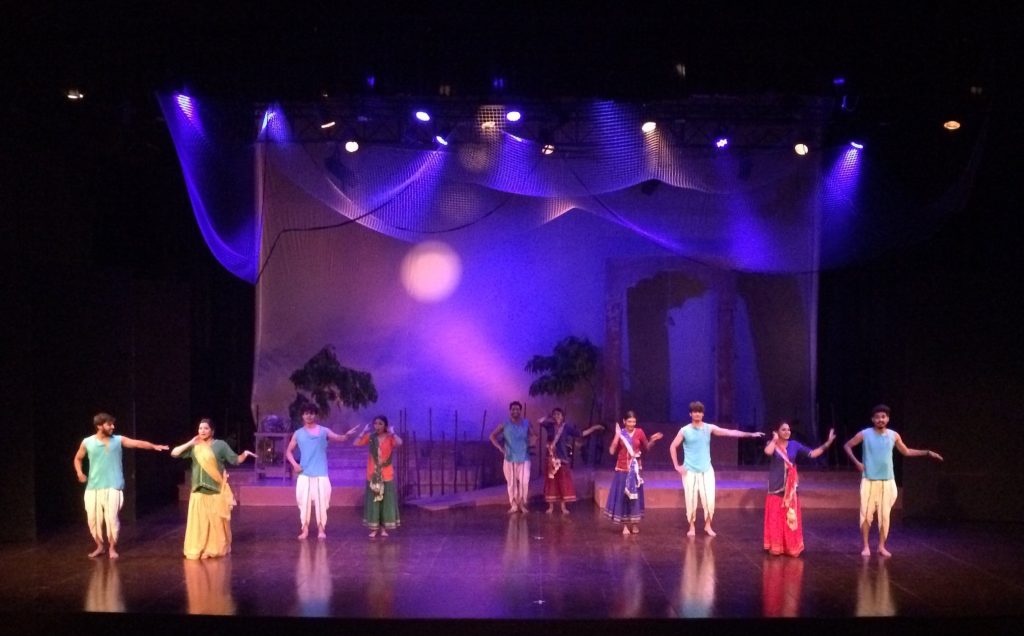 At family weddings, we do the Dandiya, an upbeat dance form that involves hitting sticks together and moving in a circle. We knew the form had Gujarati origins, but that was it. When we started our research for Reth aur Reghistan, we realized that folk dances, like folk stories, evolve as they are passed down through generations. A quick Wikipedia search on Dandiya told us that the dance had Hindu origins, and the beating of sticks together was a recreation of the battle between Durga and the demon-king Mahishasur. As the origin of dance often lies within stories that are transmitted through movement, and the histories of the cultures that interact, as did the Dandiya that was widely adopted by Muslim Gujarati's, we decided to include folk dance in our research.
We talked to Suhaee Abro, a Sindhi dancer who has studied folk dance, classical dance, and contemporary dance. We asked her about how Sindhi folk dance relates to Sindhi culture, the people, traditions, and the language. What are the similarities between dance forms, and where and how do they differ?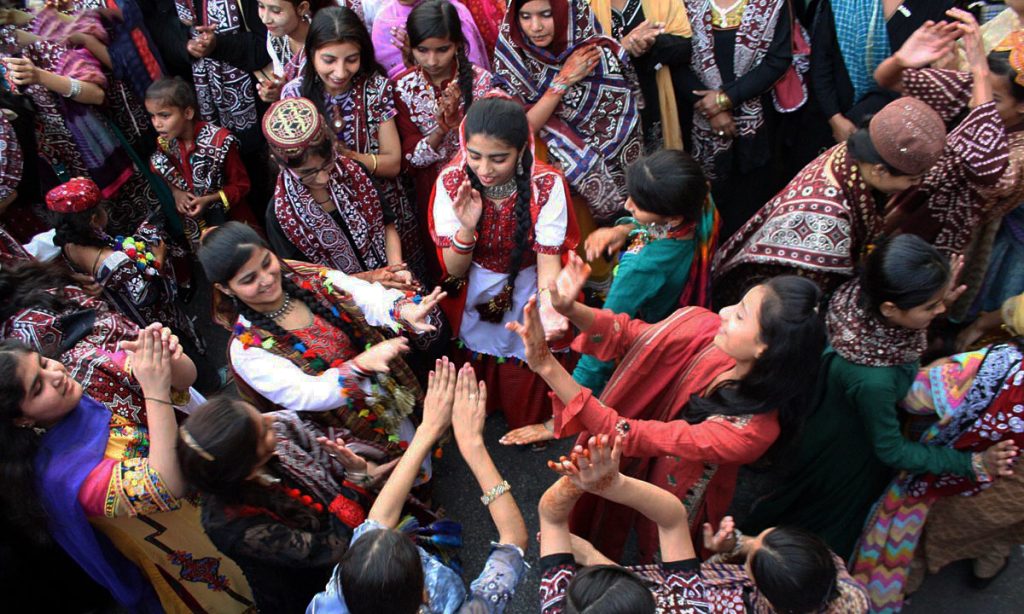 When I started dancing, at seven, my teacher taught us a lot of folk dances as well. I always knew a little about our Sindhi folk history and dance, but not about the other ones so much. As I got older, I took an interest in these things, in folk dances in all parts of Pakistan. Why the movements are the way they are, because there are many geographical reasons. For example, Sindhi folk dances, because you're in the desert, are more flowy. Even the music is like that. Then Punjabi, like bhangra for example, ground paka hota hai, so the movements are firm. In the northern areas they are a bit more like this because of the mountains.

With Sindhi dance, that's something I grew up with. You watch people dancing at events. When I was working with Sheema (Kermani) Ji, she taught us the choreography of it. It was interesting, learning the choreography of it. It has a lot of soft movements, and I thought I was really good at that. Some people were really harsh with their movements, but Sindhi dance, the Sindhi language, is really sweet. It's very gentle. Balochi dance also has a lot of fluidity but it's more hard in its movement. Sindhis are much more expressive with their bodies. Of course, we have our conservative culture, but you'll always see men and women dancing together. We'll shake hands. With relatives, they'll always give the side hug. In Urdu muhajir cultures, you'll notice there's a lot of holding back. Sindhi people are much more open with those things, that's why their form is much more free flowing.

Suhaee Abro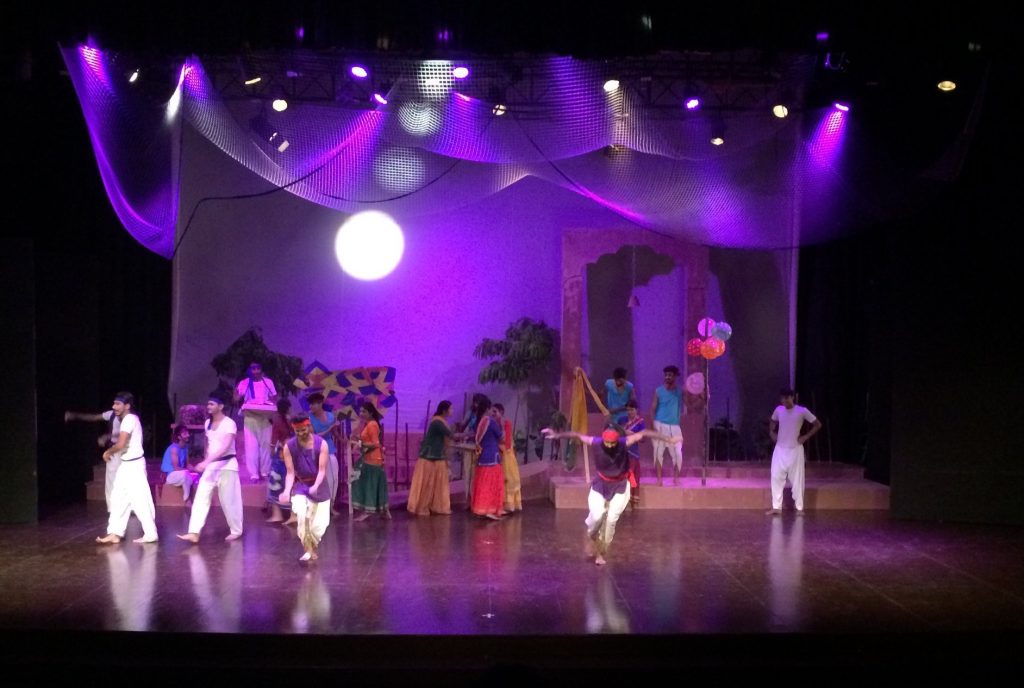 The similarities between folk dance forms, Suhaee says, are that they are centred around unity. Many dances end up with people in a circle, or connected through some way. We saw this at a play at the National Academy of Performing Arts (NAPA), called Pooja, directed by Uzma Sabeen. Set in the fictional Sagarnager, a coastal fishing village in Balochistan, Pooja was a love story told through movement. The play started with a dance to set the scene of the fishing village. The dancers thrust their arms outwards in the motion of catching fish, emulating waves to depict the sea, and danced in a circle to convey the act of coming together as a community to share in a meal. Many dances throughout the play involved people dancing in a semicircle facing the audience, or moving in a line. We described these to Suhaee, and she named the different dance forms we had seen.
What you saw is a very famous dance in the Pakistan dance community. It's called the Fishermen Folk. A famous choreographer created that after researching how people generally do it. He looked at how they're bringing the fish. It gets out of their hand – then they finally get it so they're dancing. The woman is also part of the process with the dupatta, bringing the feminine side of it in. He choreographed it from seeing how the man comes, how he calls everyone. Then the women come and they catch the fish. It's a dance that you'd be able to do in wet sand. Your clothes are probably getting wet, so your movements are adapting to your surroundings. 

Suhaee Abro
Suhaee then talked about a dance form performed by men with fire and shaking movement of the shoulders. This dance form is called "Leva," and although people associate it with being a Balochi dance form, it is actually from Lyari, an area of Karachi. "Leva is from the Africans – we call them Sheedi, the black ones. It's their form. It's very close to African dance," Suhaee said. During a celebration scene in the village in Pooja, three dancers with painted faces and chests came onto the stage and danced. We felt the heat from the fire they breathed out all the way from our seats near the back row. They danced to the upbeat tune of a drum, very different from the gentle music of the Fisherman Folk dance.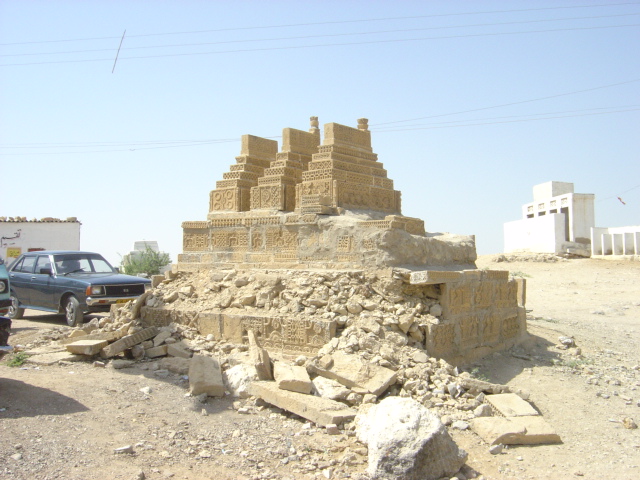 The Sheedi people are descended from the Bantu peoples of East Africa, and were brought over to the Indian subcontinent as slaves and indentured servants between 600 and 1200 AD, though some say they are descended from the army of Muhammad Bin Qasim, the Ummayad general who conquered Sindh in the 8th century. A large Sheedi population inhabits the Makran Coast, and within Karachi, has an established settlement in Lyari. Many Sheedis see Pir Mangho, a Sufi saint, as their patron saint. He arrived in the area in the 14th century, and his shrine is in Manghopir, renowned for its hot sulphur springs and for the crocodiles that inhabit Manghopir Lake. Pir Mangho's story is heavily intertwined with that of the crocodiles, as he lived among the crocodiles when he settled in the fishing village of what is now Karachi. Archaeologists have found that the crocodiles lived in Manghopir as far back as the Bronze Age, in 2500 to 1700 BC, where the locals of the time worshipped them. The crocodiles are believed to be manifestations or disciples of Pir Mangho. As with many Sufi saints in Sindh, Hindus also respect and revere Pir Mangho, and consider the crocodiles as sacred creatures.
The shrine of Pir Mangho in Manghopir in Karachi is largely visited by Sheedi peoples. Leva, a dance form popular in East African countries like Tanzania, is performed by Sheedis during celebrations like the Urs (death anniversary) of Pir Mangho and the Sheedi mela. At these celebrations Sheedis make offerings to the crocodiles, have dhamaals, and do the Leva dance.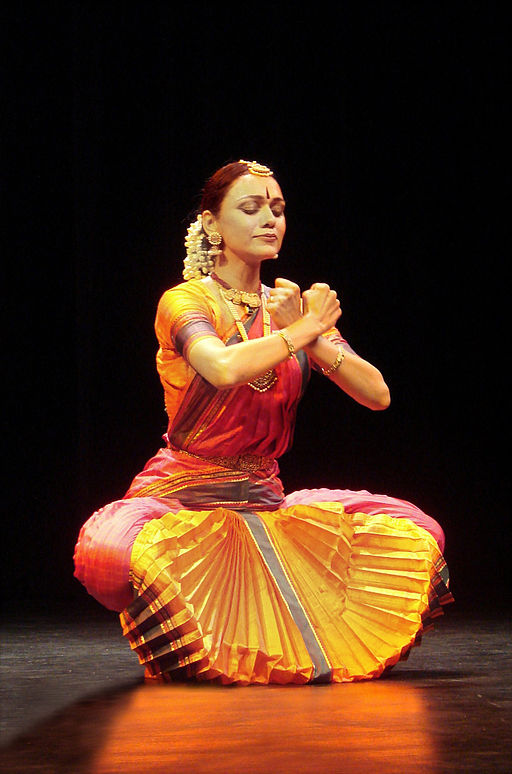 Folk dance movements and forms are also evident in classical dance forms like Bharatanatyam and Kathak. Classical dance, a broad term for the performance-based dances of South Asia, evolves from folk dance that is stylised and formalised. Examples of Indian classical dance include Kathak (from Uttar Pradesh), Sattriya (from Assam) and Kathakali (from Kerala). A major form of classical dance, Bharatanatyam, has its origins in Tamil Nadu. The titular character of Pooja, who was the goddess of a shrine near the village,performed a solo Bharatanatyam dance when the villagers came to her to pray for good weather and harvest. Suhaee discusses a dance form that originated in Manipur, India.
There's a folk dance called Manipuri. It consists of a very simple movement, just moving from side to the other, and taking the hand from one side to the other. One thing that has changed is that there's more structure in a lot of classical dance. There's a lot of structure in folk dances as well, but there's also a lot of repetition in folk dancing. In classical dance, they've taken out the repetition, brought more complications in the musicality of it, the technicality of the body. For example, now the Bharatanatyam that we do is much more stylised than what it was in those days. It was something that was performed by devadasis. Devadasis were women who danced for gods. You danced to please god.

Suhaee Abro
Contemporary dance, Suhae went on to describe, breaks the restrictions and rules of classical dance. It goes back to the freedoms of folk dance. Dancers come up with their own movements through what they learn, witness, and observe in dances and other forms of movement.
For Suhaee, exploring different dance forms is about exploring movement. Three seemingly different types of dance (folk, classical, and contemporary) borrow and use each other to develop movement. Dance, culture, and methods of communication evolve and are passed on in ways that resonate with and reflect the people who participate in them. From moving with the landscape and dancing to please god. From making the movements an art form to making the movements about expression, dance carries a legacy and story that persists through time.