Creating Miniature Worlds
From August 8, 2020, a workshop via Zoom.
Take a look at our creations based on meaningful landscapes and stories using found and upcycled materials. We explored ways to recreate and tell stories. We looked at how various materials such as moss, twigs, bark, cloth, newspaper etc. could be repurposed and reimagined to create a narrative. Participants brought their own creative materials to their sculptures as well, including brown sugar for sand and styrofoam for a waterfall.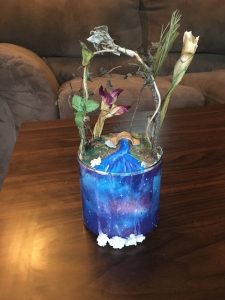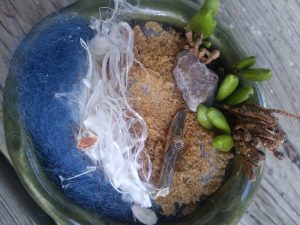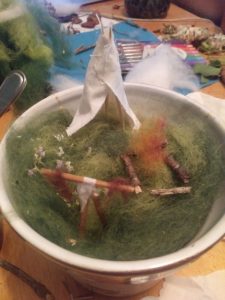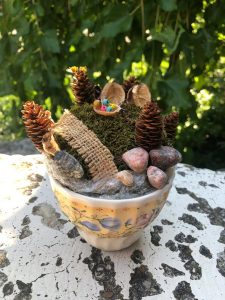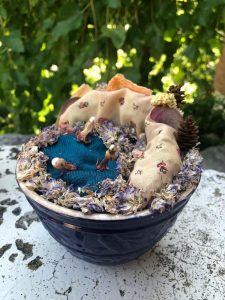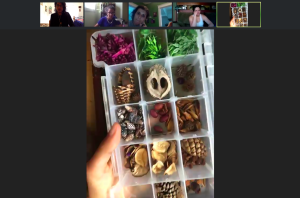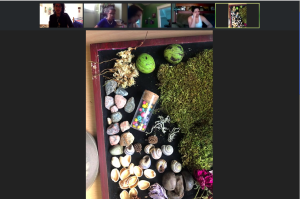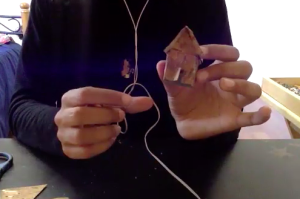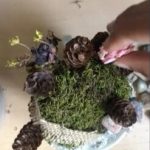 This workshop was generously funded by the City of Ottawa's Diversity in the Arts fund, and was part of a series called Folklore from Tomorrow.
To stay in the loop on future workshops like this, sign up for our newsletter.