As part of Reth aur Reghistan, we aim to bring conversations on storytelling and folklore into a playful space of art-making and creating. We use foraged, found, and upcycled materials to explore the memories materials carry as well as consider sustainable art practices.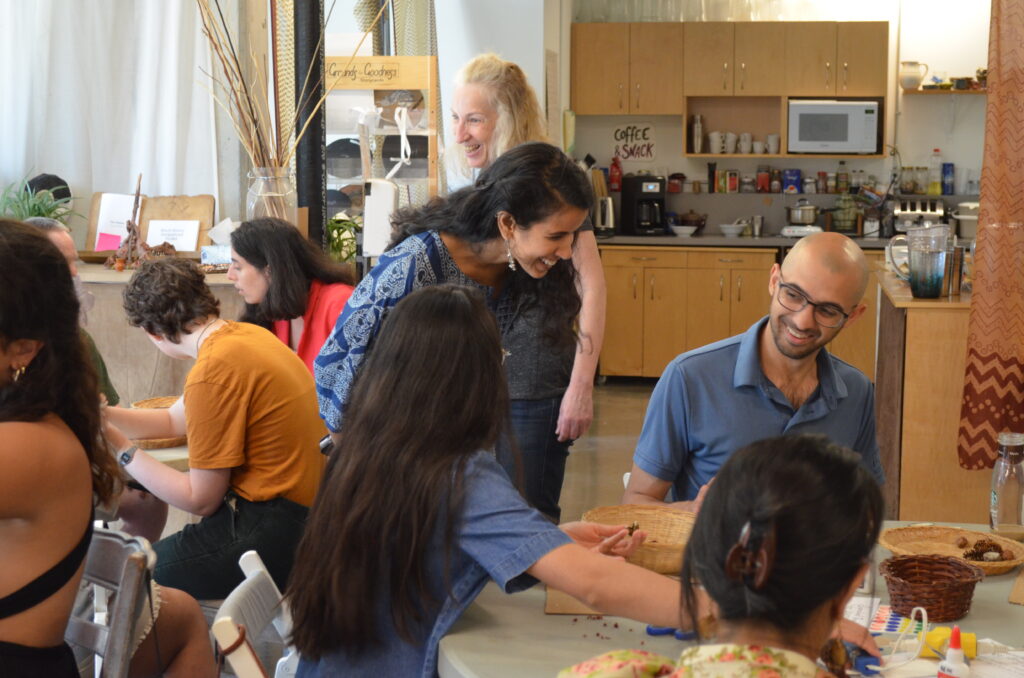 Our workshops range from stories of the supernatural to stories of home and comfort, from sticks and pinecones to saris and lace.
We facilitate the following workshops:
Places of Comfort
Daal Mandalas
If you're interested in bringing any of these workshops to your organization, you can contact us through our website to inquire about dates and rates.