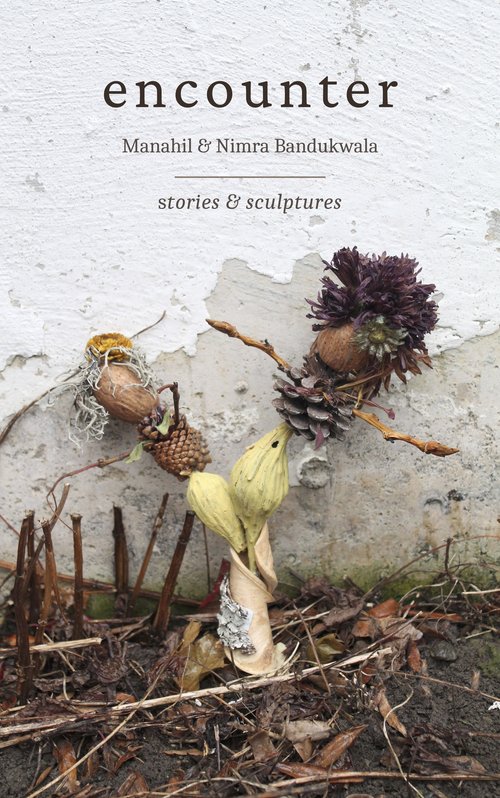 encounter is a chapbook of stories and sculptures. The collection explores figures and creatures from Pakistani folklore, from the deos of northern Pakistan to the marhun machi in the Arabian Sea.
The stories are written by Manahil, and the sculptures are made by Nimra and Manahil. The sculptures are made from found and foraged materials such as clay, cloth, dried flowers, potpourri, and shells.
There are ten prose poems and ten full-colour sculpture photographs in the chapbook.
The cover features a sculpture of Banbh and Manh, twin sisters from Sindhi folklore who are conjoined at the hip.
Contact us to purchase a copy of encounter.