Reth aur Reghistan
(Sand & Desert)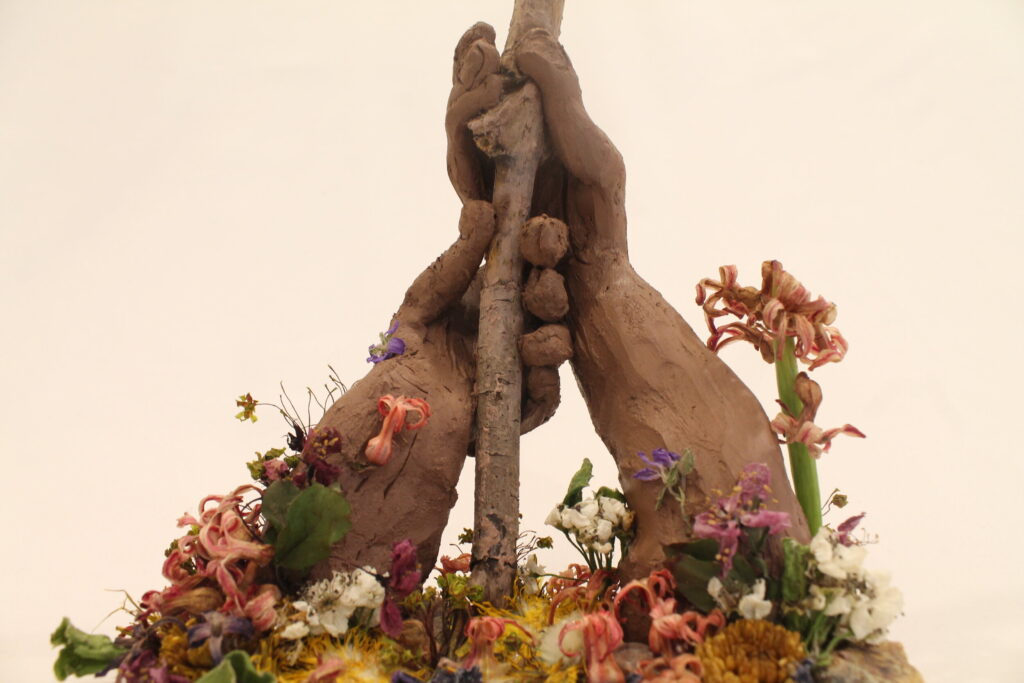 Reth aur Reghistan started with two Pakistani sisters curious to learn about the folklore entangled with South-Asian lives and imaginations. In 2019, we researched folklore from Karachi and Sindh and explored these stories through poetry and sculpture. We use foraged and reclaimed materials, such as pieces from our dadi's saari, beads from a broken tasbeeh, dried flowers, and shells, to bring to life characters and scenes from these ancestral tales. We embrace memory as our creative medium and use pieces from the past to tell stories of the present.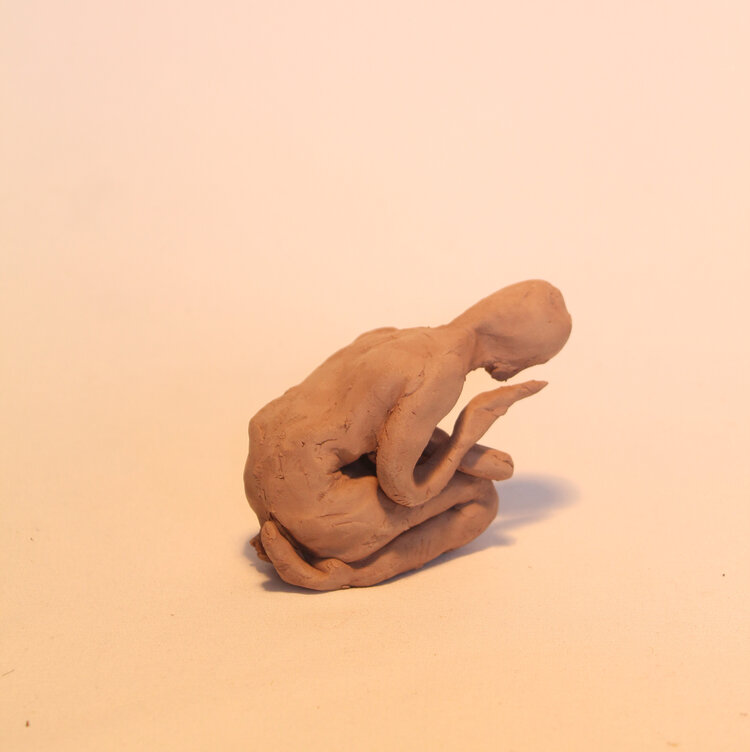 Why Folklore?
We grew up in Karachi hearing about the jinn that roamed streets at dusk. These stories were why we came home at maghrib and never touched trees at night. Folklore influences human behaviour for generations, and are the reason why we do what we do. These behaviours are so natural to us, yet can seem strange to someone who sees an action without the context of the story.
Through our project, we want to give South-Asians the context that bridges the knowledge gap between us and our ancestry. As grandparents and grandchildren move further apart, as the poetic nuances of these stories become blurred in the English language, as our identities become multiple and overlapping.
Foraged & Reclaimed Materials
We grew up in a family that reused what we had and gave new lives to things. We've always loved foraging materials and crafting together. Whether it was gathering pebbles to make a stone house or shells to make figurines.
As adults, we had acquired an abundance of materials including old wedding invitations, dried flowers from spring hikes, and cloth scraps from our grandmother's old saris. Each have their own stories and histories, which makes them even more exciting to work with.
Nimra creates art with natural materials and strives to keep learning and teaching more craft skills. Manahil is a published poet and a visual artist. Together, we've meshed our collective passions into Reth aur Reghistan.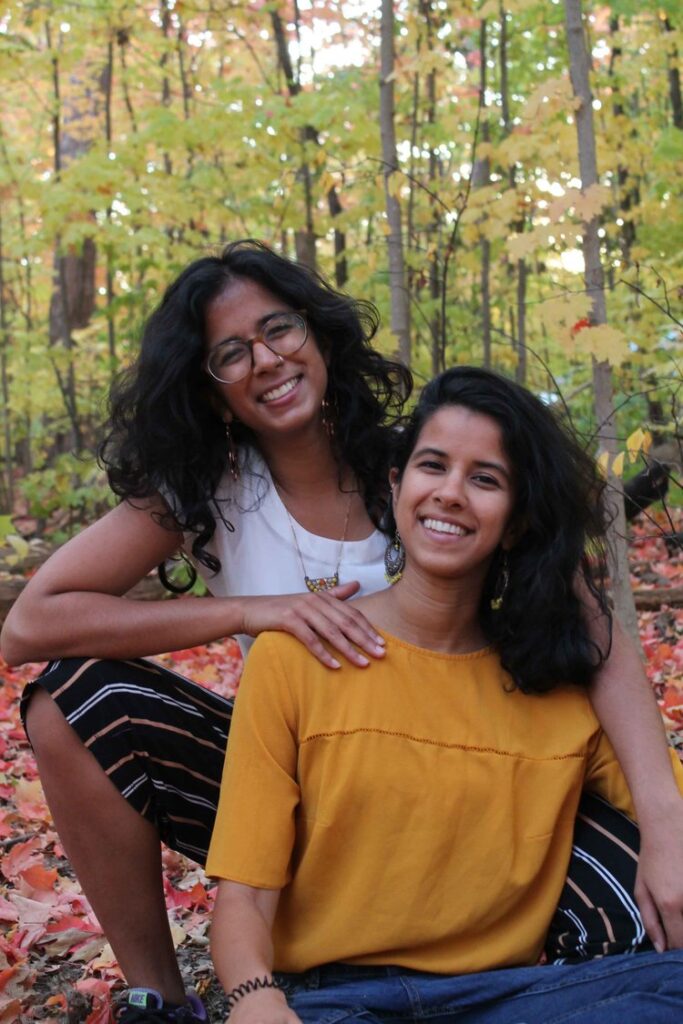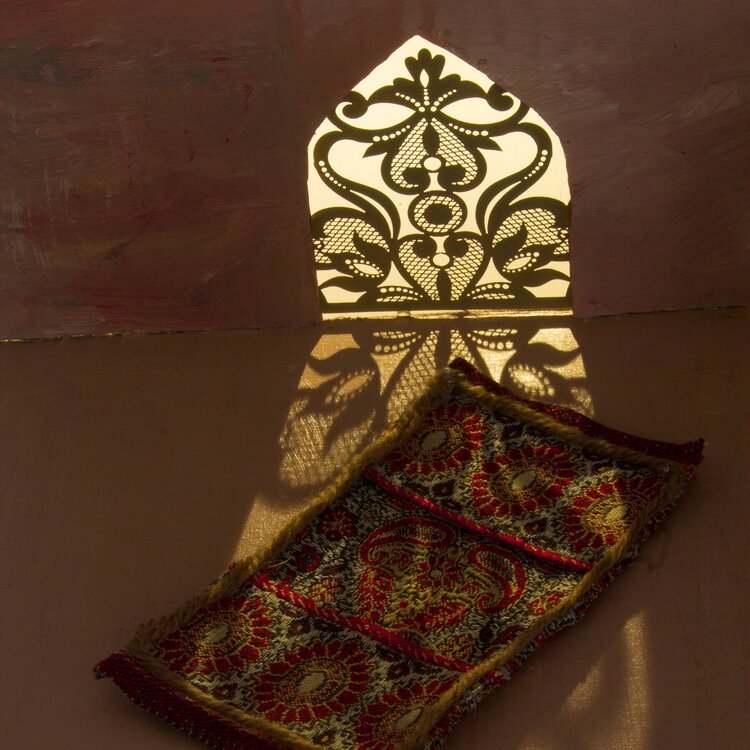 Where We're Headed
We're interested in how folklore is passed down, who tells these stories, and how they evolve.
What threads connect folklore from generation to generation, and why do they matter?
Step into our studio to see how we create our sculptures. To learn about our research in Karachi and Sindh, follow our research journey.
Research
Our experiences growing up in Karachi, and our intimate connection with the stories that the city holds led us to choose Karachi and the province of Sindh as the primary place of research. We interviewed individuals from different academic, cultural and creative fields, gathered stories and asked people why folklore was important to their work. We talked to family and friends about stories that they had heard.
As Gujarati-speaking people whose families settled in Karachi in 1947 after the creation of Pakistan, we lacked access to the indigenous Sindhi culture, history and folk traditions. With this project we're interested in learning about and sharing some of the stories from Sindh through the language of poetry and art. Below are some articles where we discuss the rich storytelling traditions of Sindh.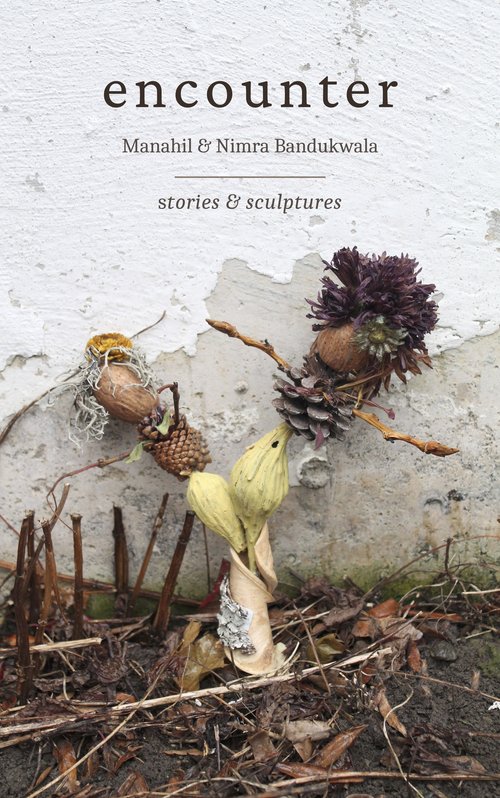 Publications
From our research, we wrote poems based on the stories we found. Each poem accompanies a sculpture, creating a new and multi-disciplinary way of sharing folklore!
In 2022, we published a chapbook of ten figures and creatures from folklore that inspire fear, wonder, and hope, published alongside ten sculptures. Read more about encounter.
We've produced a manuscript of the stories of seven women from Sindh, accompanied by sculptural scenes and poetry. Stay tuned for news!
Events and Workshops
We facilitate workshops on:
Using foraged and found materials to tell stories
Creating motifs using daal and other pantry items
Making miniature worlds in teacups
Talking about connections between folklore and poetry
To see what workshops we've facilitated in the past have a look at our Events page. Contact us if you would like to book a workshop for your organisation or group!
To stay in the loop about future workshops, subscribe to the Reth aur Reghistan mailing list.