From Backyard Worlds to Reth aur Reghistan
Written by Nimra Bandukwala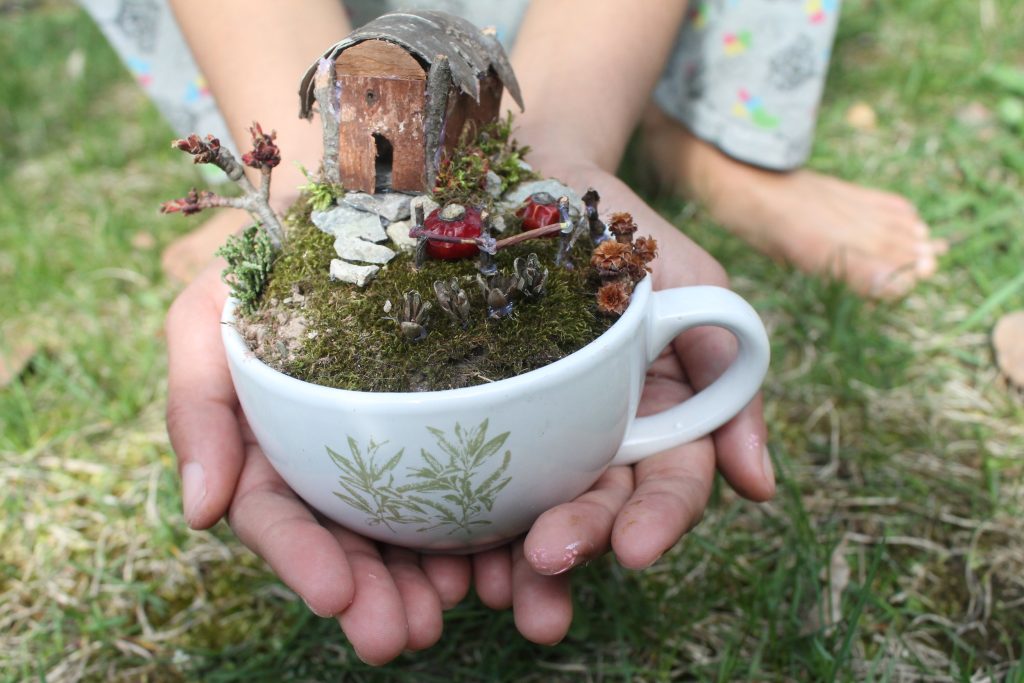 Backyard Worlds was a project that Manahil and I started two years ago, where we would interpret stories in the form of miniature sculptures using found materials such as moss, twigs, berries, beads, cloth etc. We created a scene from Lord of the Rings, and built Hagrid's hut. We interpreted a childhood lullaby Laal Palang by recreating imagery used in the song. We wanted to create more sculptures, but wondered "What if we interpret stories and folklore from our own culture? A story that was geographically bound to what is now Pakistan"
We decided to expand our project to the backyard that we grew up in: Karachi and the province of Sindh.We began researching folklore, stories or urban legends online, however other than a few wikipedia pages, we were unable to find much information. We realised that many of these stories rest in the voices of communities, and are orally passed down from generation to generation (as are stories from our own community, Dawoodi Bohras). Limited scholarly or literary work had been done in English.
Thus was born "Reth aur Reghistan," (Sand and Desert) a visual storytelling project that aims to research, collect, and share folklore from Karachi and Sindh. We intend to interpret these stories through prose-poetry, create miniature sculptures that interpret these stories, and publish our findings in the form of an artistic book.
Manahil's experience with the publishing and literary world, Nimra's experience with ethnographic research, and our combined visual arts background provide us with a range of skills to successfully complete this project. We are excited to take what started as a passion project (Backyard Worlds) to a project that holds deeper meaning and value to young Pakistani's in the country and abroad. We invite you to join the journey!