Join us in sharing and creating whimsical figures and creatures from your cultural folklore using upcycled fabric and paper.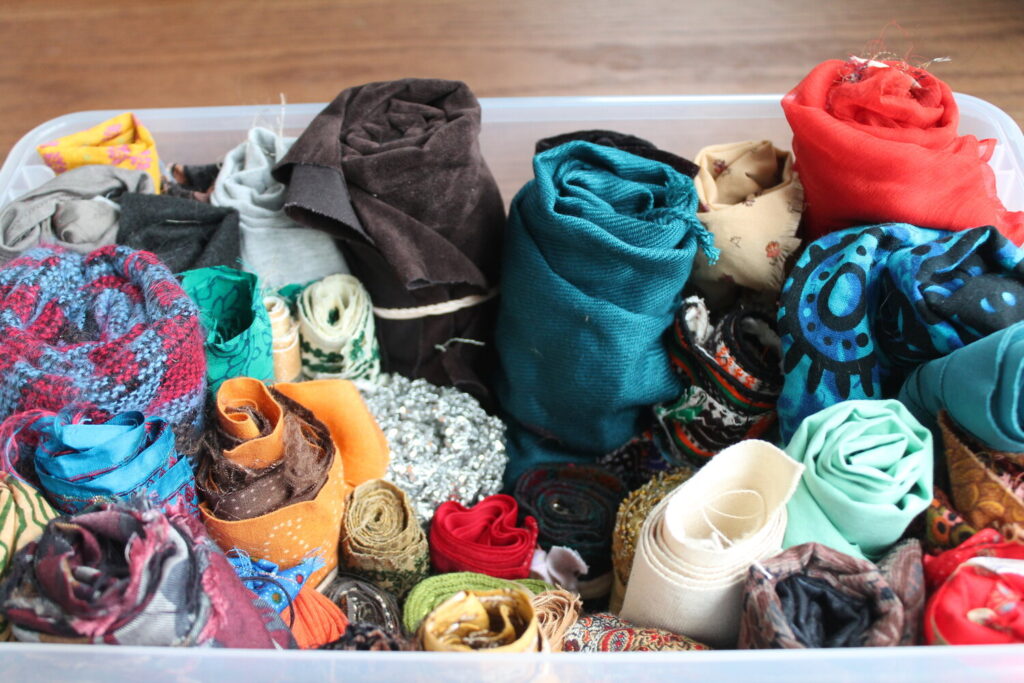 The goal of this workshop is to explore figures from the folklore of different cultures that evoke wonder and reverence, to write about attributes, features, and contexts of these figures, to create a depiction of these figures from upcycled material through collage, and to develop a sense of community by connecting participants through art and storytelling.
We provide all materials, as well as prompt sheets. We guide participants through the process of thinking of stories and figures, and guiding them through the assortment of fabric to find pieces that resonate with them and their story. At the end of each workshop, participants share their creations and the story behind them.
Contact us if you're interested in bringing this workshop to your organization.
If you want to see more of what this workshop looks like, take a look at where we have facilitated it in the past.
The Ground Floor, Jumblies Theatre
June 7th, 2023
This workshop took place during our artist residency at Jumblies Theatre and Arts, a community arts organization in the Cityplace area of Toronto. Look through the gallery to see participants creating and sharing during the workshop, and see the final pieces they created!