What is a Mannat tree?
Mannat منّت is a word with Persian and Sanskrit roots that roughly signifies a wish, intention, or hope in the Urdu language. A mannat is a coloured fabric that connects the past to the future. It is a symbolic gesture of exchange that involves tying colourful strips of cloth to trees near sacred places of Sindh. 
Trees tied with Mannats become Mannat trees. For our residency with Jumblies Theatre, we wanted to create a life-sized Mannat tree where participants in the workshops and visitors to the exhibition could tie their own hopes, wishes, and prayers.
Making the Mannat tree
With the help of Jumblies, we created the tree from paper mache. The entire tree comes apart and is manoeuvrable on wheels. Its dimensions are 9′ x 9′, and reaches 10′ in height.
Below, you can see how we put the tree together.
The internal structure
The structure of the tree is made up of two sono tubes attached to a plywood base. The branches are made of bubble wrap around 2×4, and slot into the top of the tree.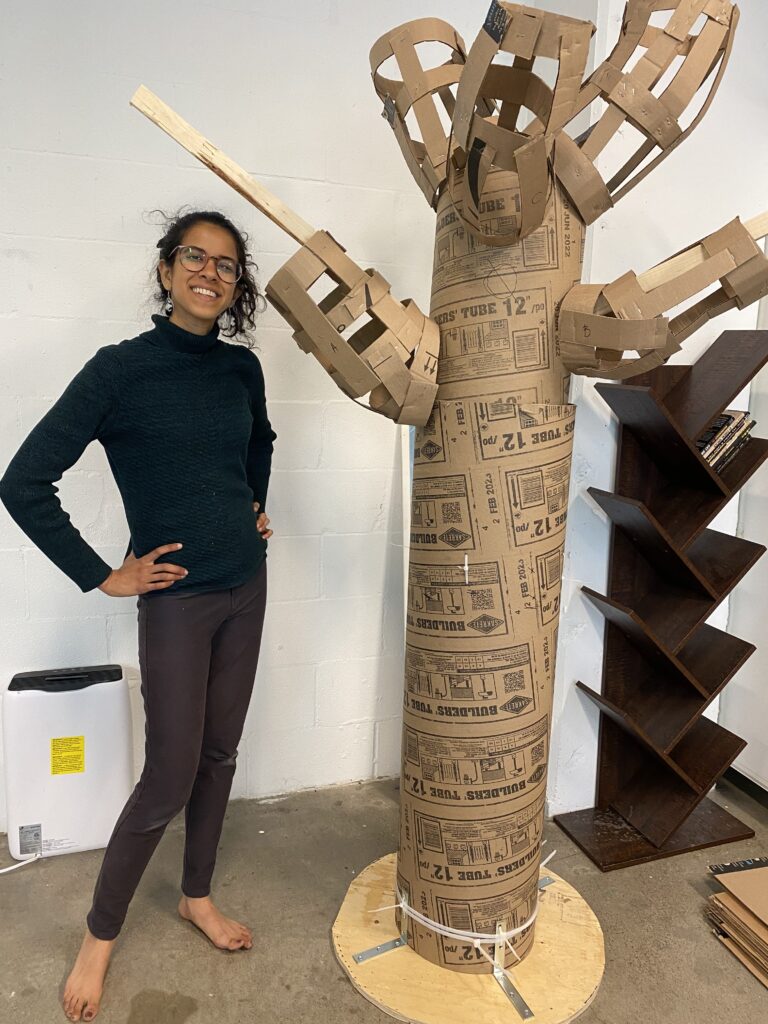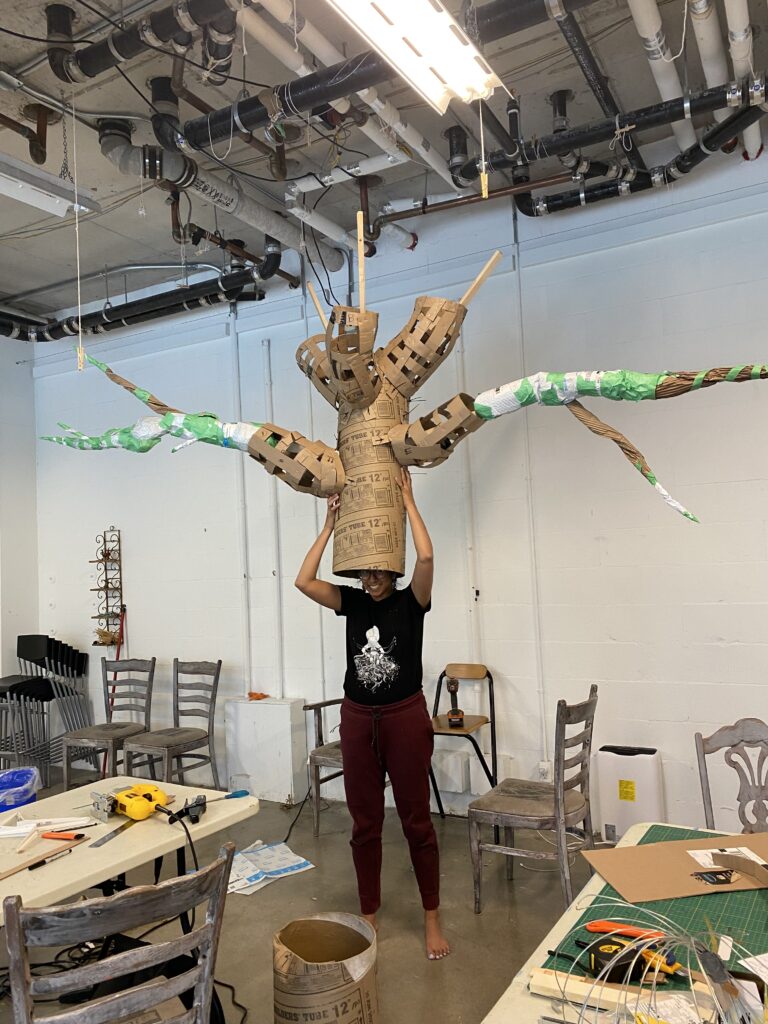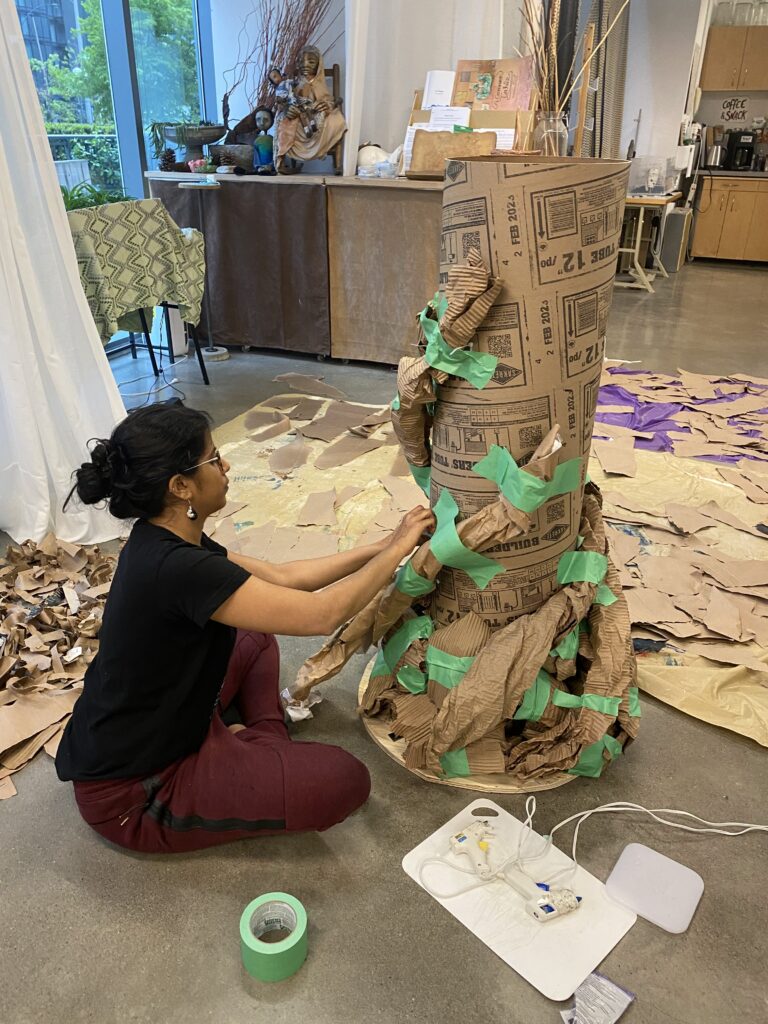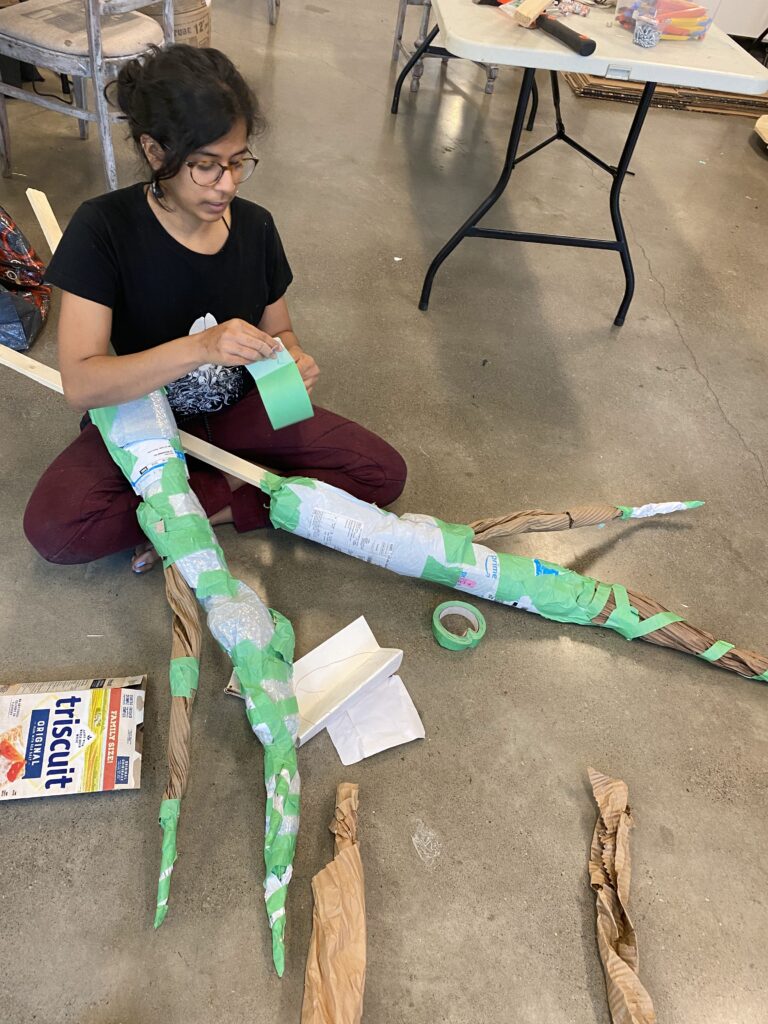 Paper Mache
We did an initial layer of cardboard to create a sturdy base, and a second layer of newspaper to smoothen the tree.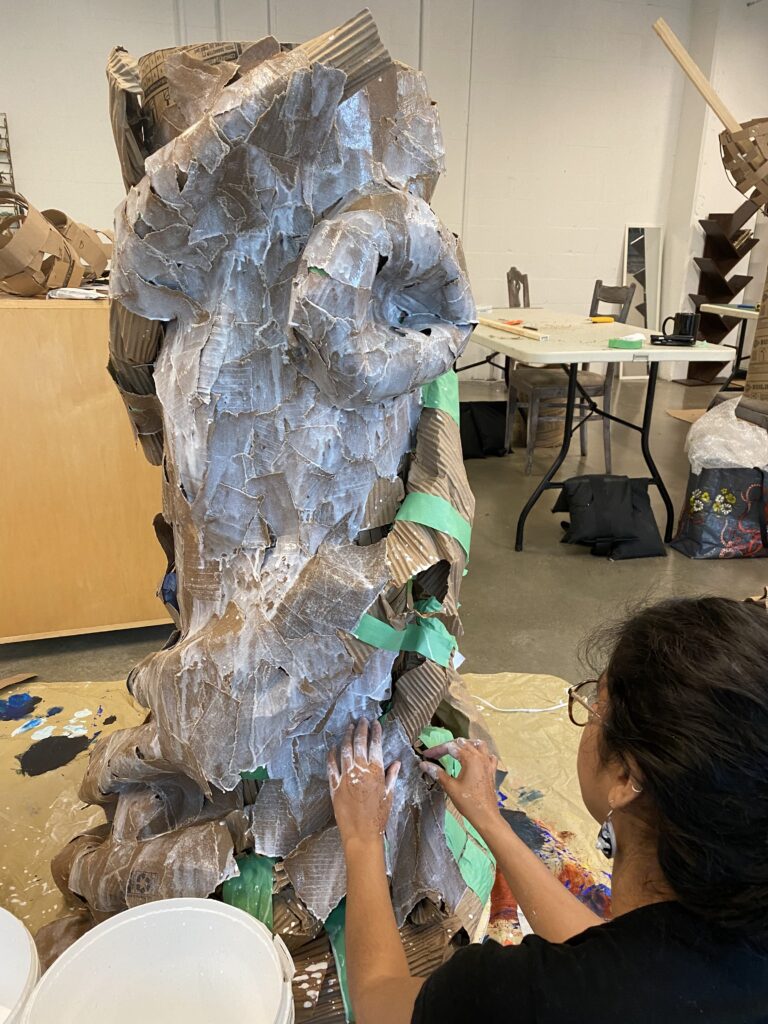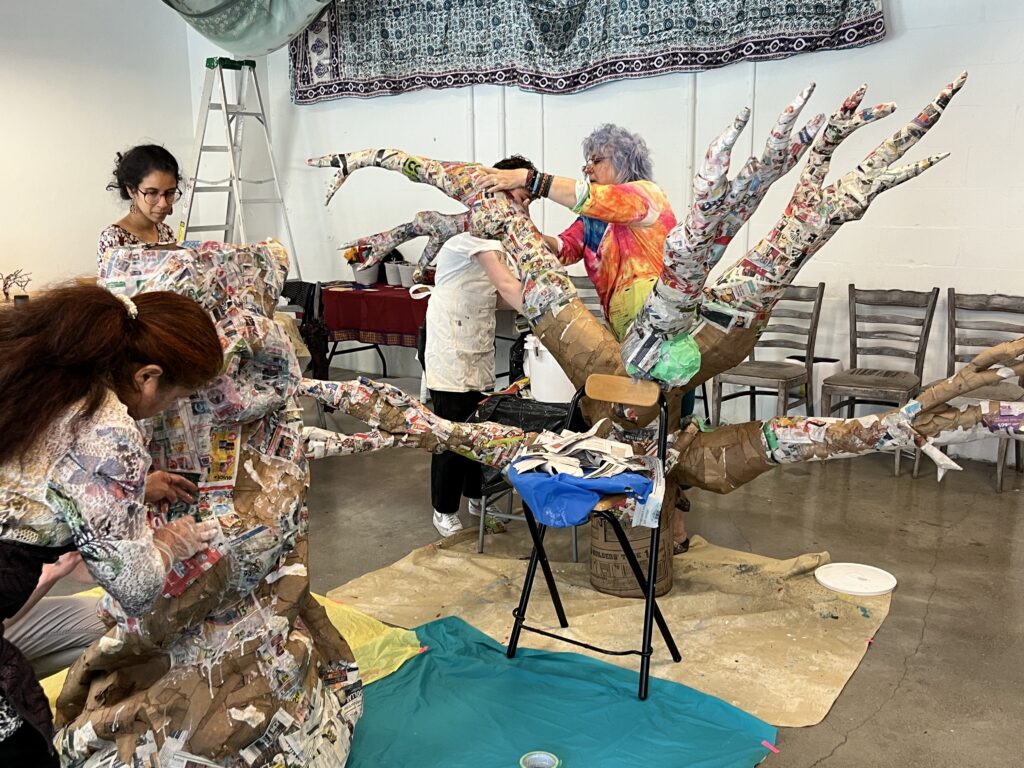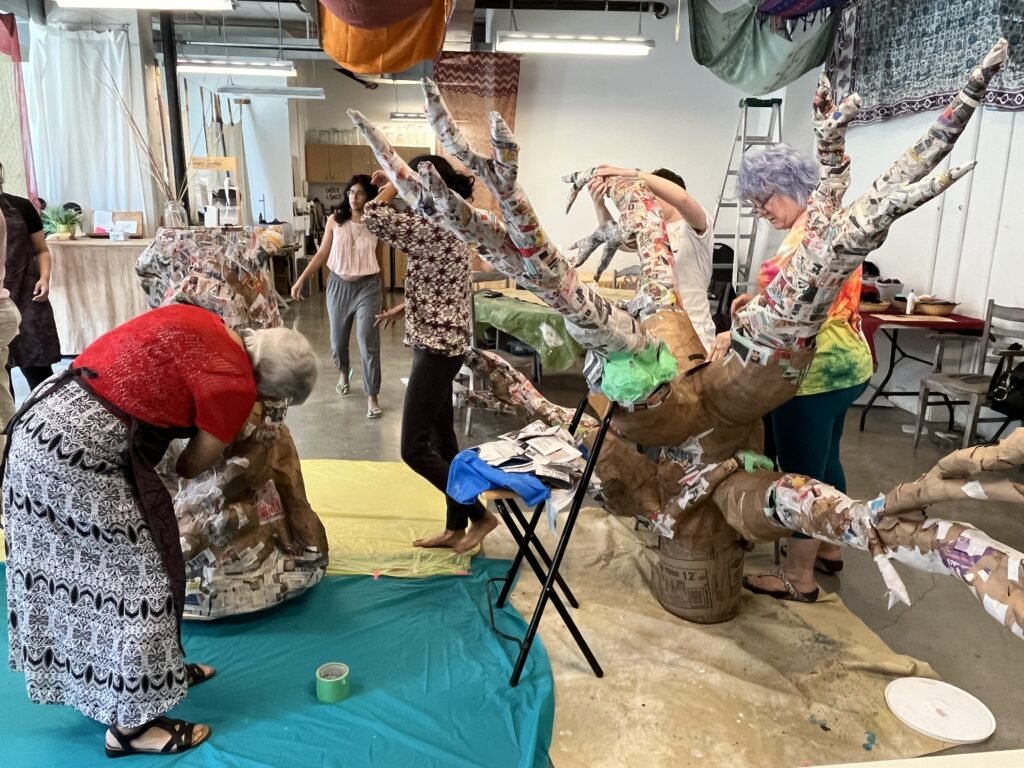 Painting the Tree
We held an art drop-in to paint the tree.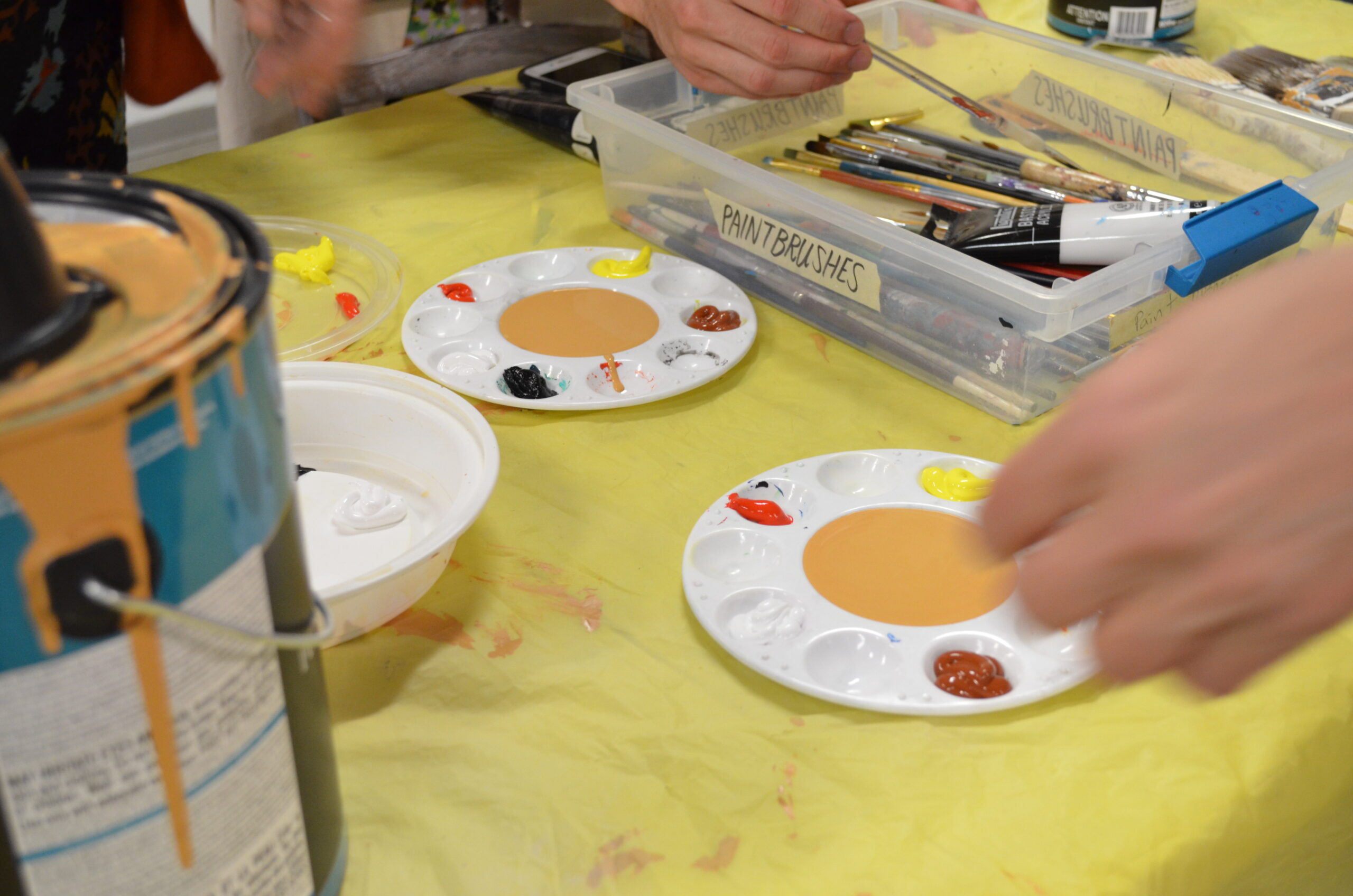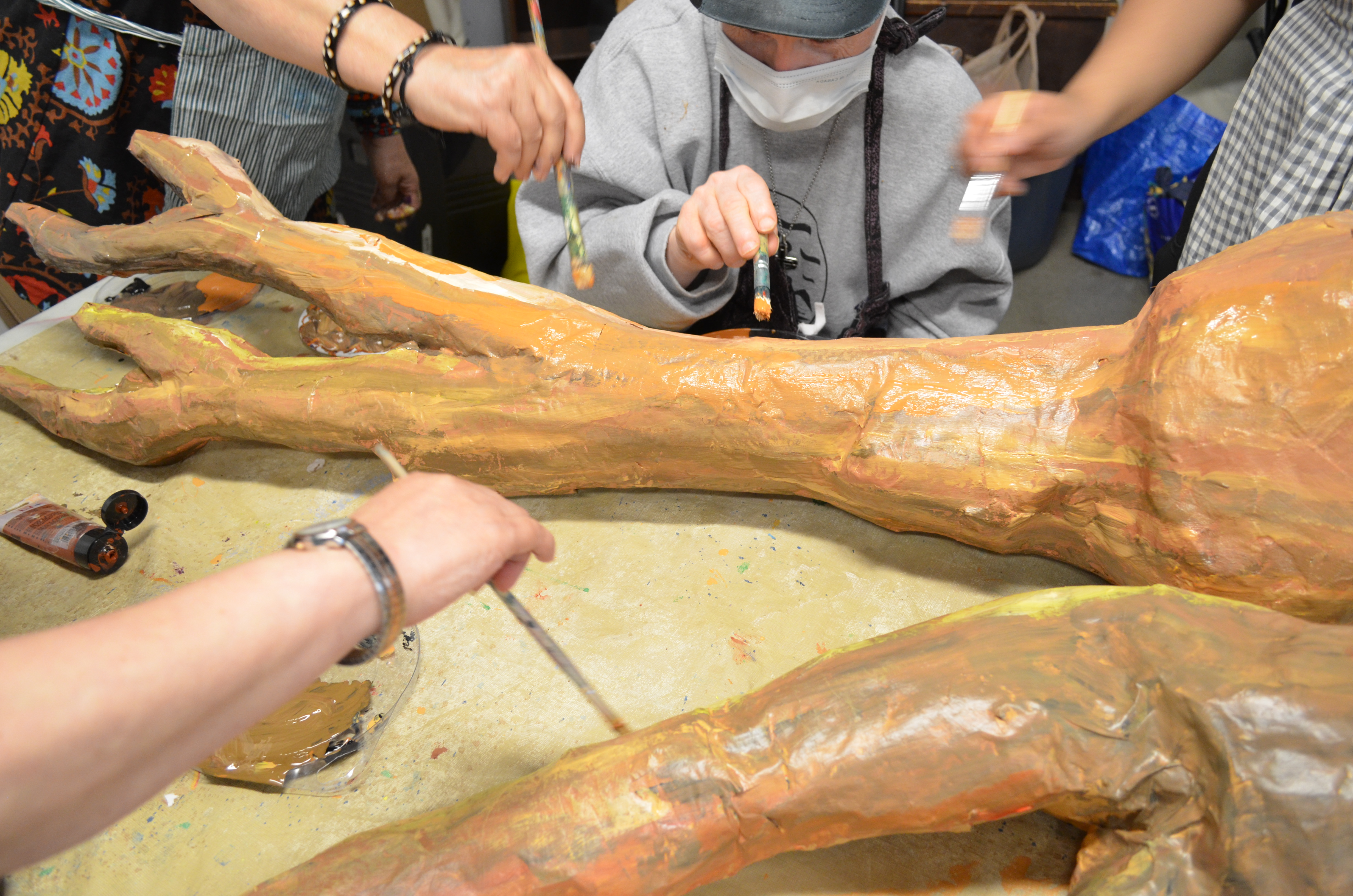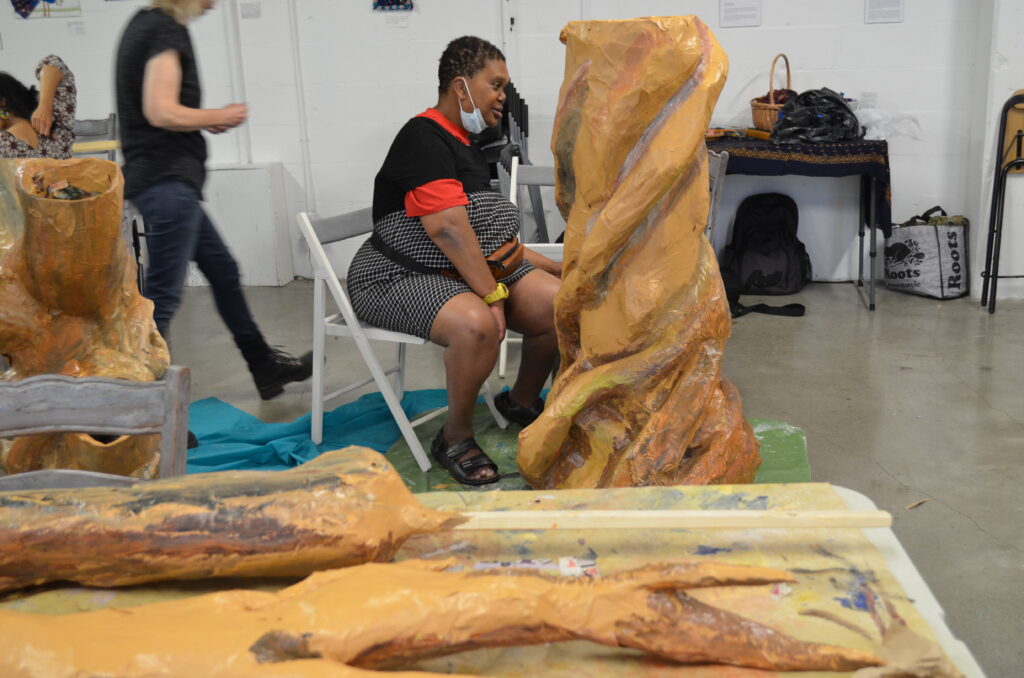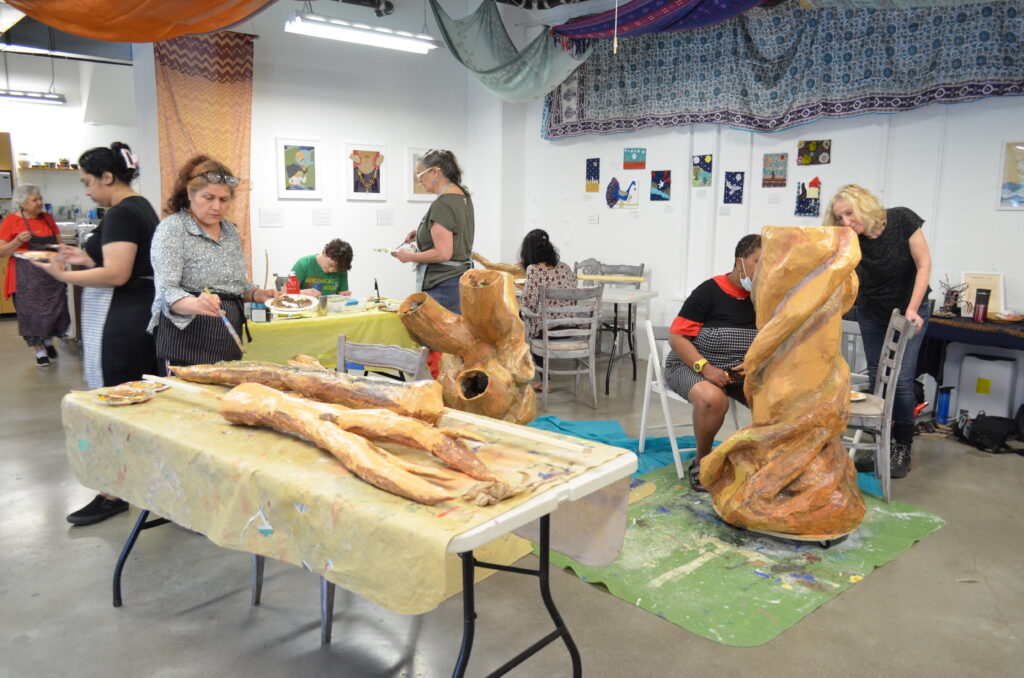 Tying Mannats
Participants and visitors tied their hopes, wishes, and prayers to the tree, filling up the branches!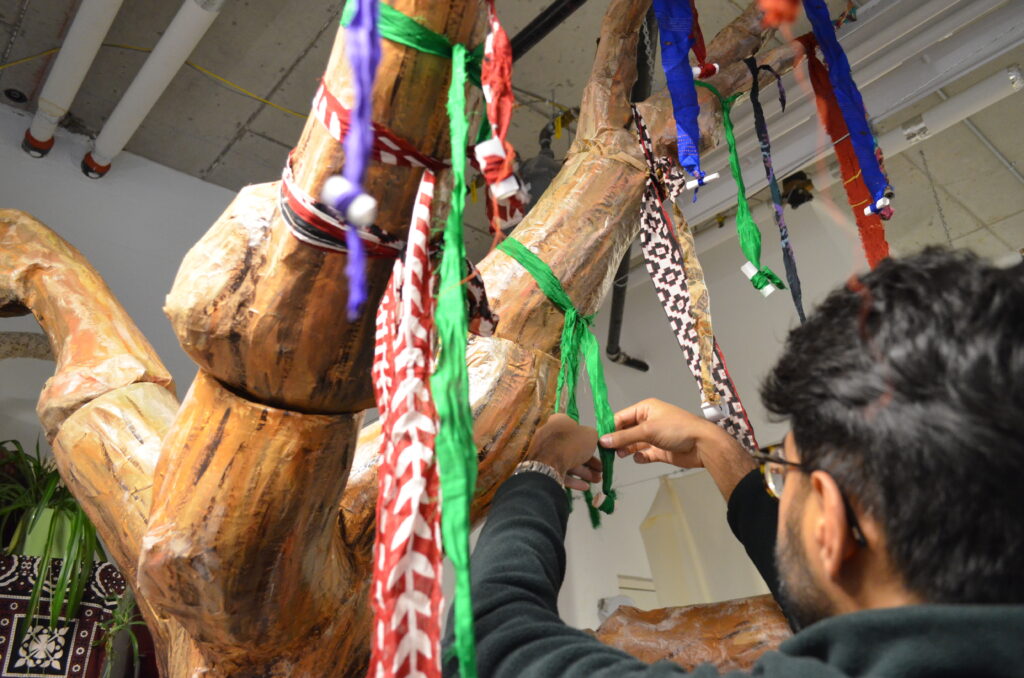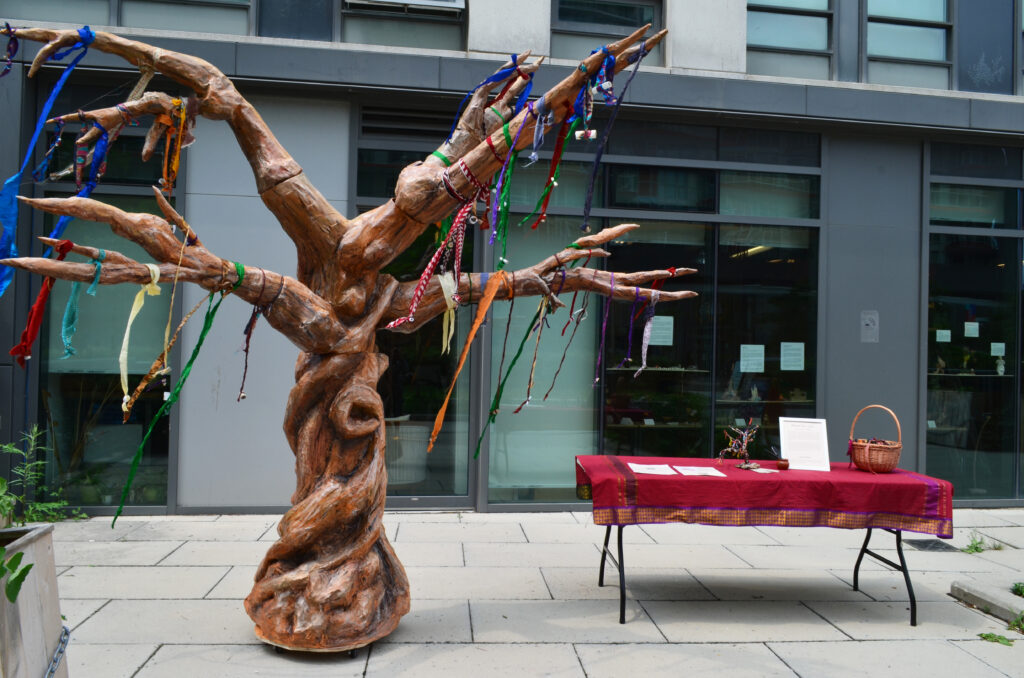 The Tree in the Wild!